Sweeper Summit 2023 Presenters
Al has over 25 years of experience in the employee benefits industry. His diverse experience includes facilitating employee engagement, corporate training, product development, sales, and sales management. Al has spoken at numerous events on the topic of culture and has worked with more than 80 organizations helping them design and sustain incredible cultures. In both his professional and personal life. Al is a graduate of The University of Rhode Island. He's also completed graduate work in Business Administration at The University of Missouri at Kansas City.
Culture in the Workplace:
A positive workplace culture improves teamwork, raises morale, increases productivity and efficiency, and enhances retention in the workforce. Learn how setting the right culture is vital to a company's success.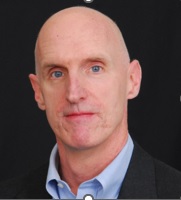 Scott Duscher, Agua Trucks, NAPSA Past President
When you hire someone, you want to train them, but do you know what you want to train them? Is it how to operate a sweeper, your culture, your customers, or your systems? If your answer was yes, then before you can train an employee, you must train your trainer. The trainer could be the owner of the company, a shop manager, or a current staff member. In this session we will cover some of the things that you'll want to make sure your trainer knows before you have them train your new employees.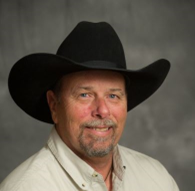 Cole Watts, More Clean of Texas, NAPSA President
Key Fundamentals is one of the many courses in NAPSA's Sweeper School. NAPSA Fleet Basics program addresses the training needs of your company's employees, regardless of their roles. Fleet Basics' holistic approach will provide your employees — drivers and non-drivers alike — regular opportunities to "level up," ensuring that they all understand the big picture and speak the language of the power sweeping business. When the session is completed, you will have passed the Key Fundamentals course and receive a certificate.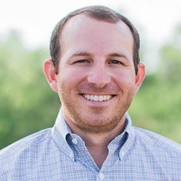 Bryan Young, Sales & Marketing, TYMCO
Environmental Benefits of Sweeping:
Street dirt presents a dual potential risk for stormwater and air quality affecting the environment. In this session, Bryan Young will examine the reasons for sweeping, sources of dirt and debris on paved surfaces, environmental contaminants, environmental regulations which incentivize sweeping, and using street cleaning studies to support the importance of street sweeping.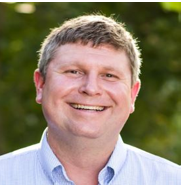 Jamus Lapczynski, Progressive Sweeping
Hiring Versatile Leadership:
Hiring a mid-level manager is a strategic investment in the future of your organization. But that can be a very daunting process.
Jamus Lapczynski will lead a roundtable discussion on a wide variety of hiring tactics to aid in finding the right person. You will come away with new ideas on how to find the right candidate for your team and the benefits you'll experience as a byproduct.
The right candidate will bring fresh perspectives, create alignment between vision and execution, and elevate team performance to new heights.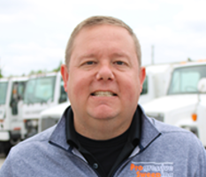 Robert Bostdorff – B2B Sales Boost
Working ON Your Business not IN It!
Do you always find yourself working "in" your business and not taking the time to work "on" growing your business? This session will focus on creating a plan for your business and will provide insight and tools on how to manage that plan for optimum business growth.
The
ONLY

Conference & Outdoor Equipment Expo in the Sweeping Industry for the Sweeping Industry!